Yet another new website!
By Alec McMillan (

Oilers) On Wednesday 11th August 2021 / 7:57pm
Last website I bought was a pain in the ass to deal with and to update. This one is VERY similar and comes with the sim, so I'm already paying for it yearly. Working on functionality and getting team logos to show up.....but I think I may be sticking with this one with portal being secondary but will see. At least all the data is here as far as I can tell so far!
View comments (4)
Ryan Dyck (

Lightning)

On 11th August / 8:20pm

:

Looks pretty good so far!
Trevor Robb (

Islanders)

On 11th August / 10:18pm

:

Hey this one allows comments and you can login!

Trev
Quentin Robb (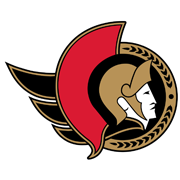 Jets)

On 11th August / 11:43pm

:

loving this so far
Roger Storoschuk (
Ducks)

On 19th August / 2:12pm

:

Alec what is this costing you?
New Comment
---
Here We Go Again, Islanders Set Roster in Hopes of Cup Glory
By Trevor Robb (

Islanders) On Tuesday 5th January 2021 / 6:46pm
Arthur Staple (NY Post) - With a global pandemic affecting the globe, a new portal site being implemented for the league, a prolonged draft to get through, a delayed UFA signing period, and the holiday season now completed, the New York Islanders 2021 season will begin this week with a 14 game meaningless preseason playing games against teams specifically in their own division.
After being upset in the first round of last year's playoffs in five games by their division rival Pittsburgh Penguins, angered Islanders fans went into the offseason wondering what changes the Islanders would make to live up to their potential. After failing to make the playoffs six years in a row, the Islanders have qualified for the playoffs the last three years. However, they have grown to become labeled a regular-season powerhouse team that can compete with the league's best, but when the playoffs come around they always seem to get bit by the underdog bug—failing to meet expectations in being a true Stanley Cup contender.
So what's changed? Immediately after the upset loss to the Penguins the Islanders fired longtime head coach Mike Babcock and spent most of the offseason interviewing candidates before settling in and hiring Dan Bylsma to take this team in a new direction. With some insight from his new head coach, general manager Trevor Robb began his offseason changes and it all began with the departure of longtime franchise player John Tavares in a trade with the Toronto Maple Leafs.
Once all the dust settled the Islanders really only made a few adjustments to their overall lineup. In addition to the departure of John Tavares, the Islanders also traded Jakob Silfverberg (Toronto), Justin Braun (Toronto), Jordan Staal (Chicago), and Sabastian Aho (San Jose). However, those departures yielded the additions of Mathew Barzal, Brad Marchand, William Nylander, Jean Gabriel Pageau, Connor Brown, and Scott Mayfield.
The Islanders' top line will most likely remain unchanged from last year with Larkin centering the line with Ovechkin and Point on the wings. The second line will look completely different as we assume Barzal will center the line with Marchand and Nylander supporting the wing. Barzal is supremely quick with outstanding hockey sense, he will be expected to produce loads of offense on a nightly basis and is a natural with the puck, and oozes great patience when he has it. Marchand possesses great scoring instincts and hockey sense, and is a world-class agitator, and will complement the Islanders' special teams specifically the power-play unit. Nylander brings with him excellent playmaking skills and is a goalscorer. This line will bring the Islanders another one-two punch this season with two offensively driven lines each team in the league will have to contend with. The Islanders also bring in some more experience with the addition of Marchand who won a Stanley Cup a few years back with San Jose.
The third and fourth lines will be more defensively orientated but will still be able to provide offense giving the Islanders great depth. J.P. Pageau will likely center the third line with Blake Coleman and newly acquired Connor Brown. Pageau is a great two-way center who has tremendous speed and offensive upside while Brown is capable of putting up very good numbers, thanks largely to good offensive instincts. This line will be looked upon to provide great defense while also filling in on offense when the top two lines are being suffocated offensively. The fourth line is expected to remain unchanged lead by Glendening at the center position with Sissons and Sundqvist manning the wings.
The defense remains almost untouched with the only change being the addition of Scott Mayfield for Justin Braun. While both players possess great size and are true stay-at-home defensemen, Mayfield brings plenty of feistiness and shutdown acumen, something that was lacking in the playoffs last year against the Penguins.
Nothing changes in goal with Lehner and Saros manning the pipes. It's a contract year for Lehner so it will be interesting to see how he performs this season. We know he can perform well in the regular season, however, improving on his mediocre performance in last year's playoffs will only benefit securing an extension with the Islanders or finding that lucrative long term contract with another team next year. The Islanders have four players in contract years this season, Luke Glendening, Scott Mayfield, J.G. Pageau, and Robin Lehner. Under the current CBA, the Islanders can sign a maximum of two UFAs to an extension during the final year of the player's current contract. GM Robb has been very quiet on who he will try to sign stating that that decision will be made as the season progresses.
I don't think there is any disagreement that the Islanders are a playoff team. However, last year the team waltzed into the playoffs thinking they we going to get a free ride right to the finals and that wasn't the case. Coach Bylsma will attempt to get this team prepared for a long battle in the playoffs. The Islanders are contenders, can they learn from their mistakes last year and go deep into the playoffs? Time will tell.
New Comment
---