Yet another new website!
By Alec McMillan (

Oilers) On Wednesday 11th August 2021 / 7:57pm
Last website I bought was a pain in the ass to deal with and to update. This one is VERY similar and comes with the sim, so I'm already paying for it yearly. Working on functionality and getting team logos to show up.....but I think I may be sticking with this one with portal being secondary but will see. At least all the data is here as far as I can tell so far!
View comments (4)
Ryan Dyck (

Lightning)

On 11th August / 8:20pm

:

Looks pretty good so far!
Trevor Robb (

Islanders)

On 11th August / 10:18pm

:

Hey this one allows comments and you can login!

Trev
Quentin Robb (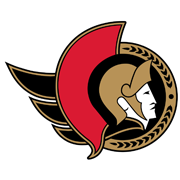 Jets)

On 11th August / 11:43pm

:

loving this so far
Roger Storoschuk (
Ducks)

On 19th August / 2:12pm

:

Alec what is this costing you?
New Comment
---